Home Care addresses both house calls made by physicians, nurse practitioners, and physician assistants, and care delivered by nurses and rehabilitation therapists working for home healthcare agencies.
You have trouble getting around (for example, after a hospital stay or an accident).
You have wounds that need to be cleaned.You need  injections or other treatments.
You need to learn more about your medical condition(s) and how to monitor them (for example, checking your blood pressure or your blood sugar).
You need help with bathing, dressing, and meal preparation.
You need care and emotional support when in the final stages of an incurable disease.
Home care and house calls are needed for some patients for a limited amount of time, but others require house visits on an ongoing basis.​
Real Advise From Real Caregivers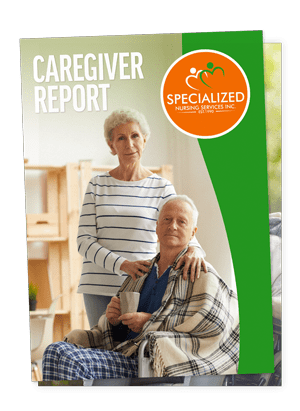 Key information and feedback from over 500 sons and daughters that care for their parents.
Considering Your Options?
We understand that choosing an aide to help with elder care services is a personal decision and can be intimidating. We would like to introduce our company and services by offering four hours of Private Duty Services. Our goal is to provide excellent elder home care and demonstrate how we can customize our care to your needs. We offer a complimentary, no-obligation demonstration of our Private Duty Services so that you can get to know us. Specialized Nursing Services provides an aide that will come to your home for four hours of care.
Simply Complete This Form to Get Started Now