Frequently Asked Questions
Real Advise From Real Caregivers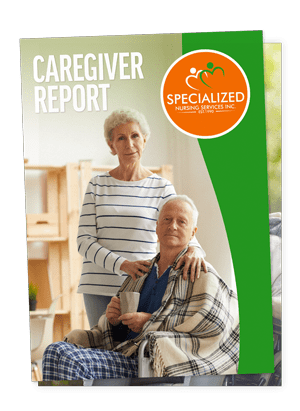 Key information and feedback from over 500 sons and daughters that care for their parents.
Considering Your Options?
We understand that choosing an aide to help with elder care services is a personal decision and can be intimidating. We would like to introduce our company and services by offering four hours of Private Duty Services. Our goal is to provide excellent elder home care and demonstrate how we can customize our care to your needs. We offer a complimentary, no-obligation demonstration of our Private Duty Services so that you can get to know us. Specialized Nursing Services provides an aide that will come to your home for four hours of care.
Simply Complete This Form to Get Started Now